As well as being dangerous, pot holes can cause significant damage to your car's steering, tyres and rims.  If you are unfortunate enough to sustain damage to your car after hitting a pot hole, you could be left with a hefty repair bill, unless you can prove negligence by the council or you have tyre and rim insurance.
Regardless of the exact circumstances, you are justified in seeking compensation for what was not your fault.  While pot holes can cause significant damage to the car and in extreme cases cause accidents, it's important to keep your wits about you and take the following steps so you can seek reimbursement of the costs incurred.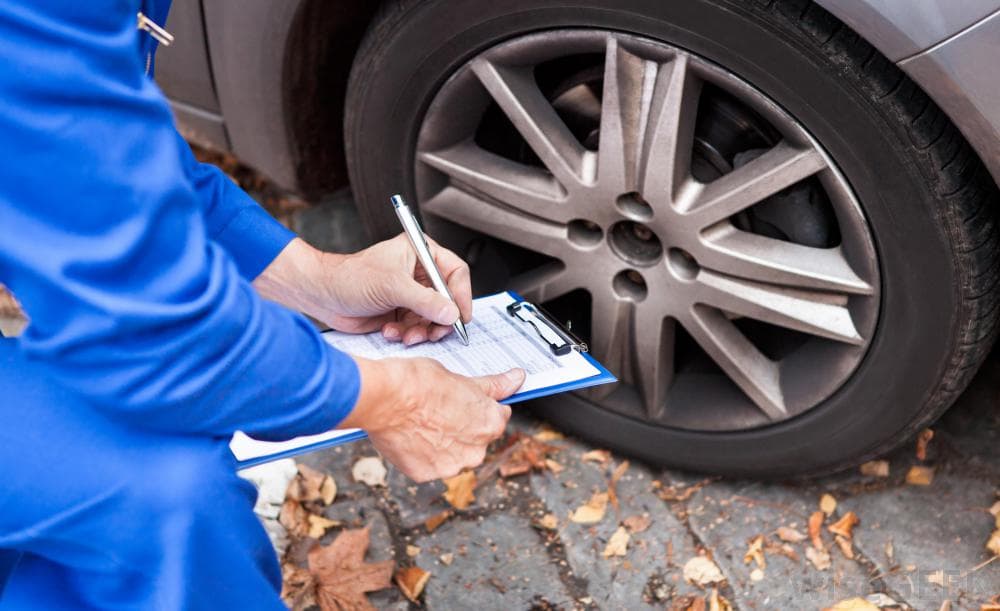 Record as much detail as possible
Examine the car immediately for tyre and rim damage.  Record your exact location and take a photo of the pot hole if safe to do so.  If you are able to, place an object in the photo to give an idea of the relative size of the pot hole.
If there were any witnesses, make sure that you get their details.
Some damage may not be noticeable at first.  Watch for signs of wheel vibration, steering wheel rigidity and the car veering off course.  If any of these events occur, you need to get your car booked in to a mechanic and the damage assessed as soon as possible.
Report the Pot hole
Make sure that the relevant body responsible for maintaining the road is made aware of the problem.  Highways and freeways are usually controlled by the relevant state authority while local roads fall under local council jurisdiction.  Make them accountable and report the problem.
Get the damage repaired
You can't drive a car safely with damage to your tyres, rims and possibly steering.  Get the damage repaired and make your claim – either with your insurance company or to the local council or roads authority. If you don't have tyre and rim insurance you had better prepare for a long and drawn out process.
Claiming Reimbursement
Both local and state authorities have a lot of wriggle room when it comes to your claim for reimbursement.  Firstly, they can refuse your claim based upon the defence that they were unaware of the offending pot hole. While councils do keep databases of pot holes this data is not publicly available.
If you can overcome that objection, you still may have difficulty, particularly with State authorities.  The Victorian RTA for example will not pay any claim under $1330 as their insurance sets that excess.  This has resulted in most drivers making claims specifically for pot hole damage in Victoria being denied.
You have to try though.  So, you need to gather all your receipts, evidence, and invoices and write to the council or state authority staking your claim.  You may get lucky.
The Easier Way is to have tyre and rim insurance cover for your motor vehicle.  Tyre and Rim Insurance is a specialised insurance coverage designed to cover instances like pot hole damage.
For a relatively small premium you can guard against damage costs and the frustration of dealing with the responsible authorities.
When you have this cover, you are assured of getting fast reimbursement for your damage.  The Insurance Company will take on the hassle of negotiating with the council or State authority and pay you what you are covered for under the terms of the insurance.
It's a sensible choice given the state of our nation's roads and the difficulties being experienced by drivers in claiming compensation.