About Warranty & Insurance
We Only Recommend Products From Australia's Genuine Insurers Whose Policies, Processes & Claims Are Regulated & Overseen By The Industry Ombudsmen
Warranty & Insurance is Australia's leading genuine motor vehicle warranty & insurance provider. Warranty & Insurance partner with Australia's leading warranty and insurance providers to give our clients the best products at the best prices. This provides every one of our clients with confidence that should they have to make a claim they are certain of the legitimate claim being paid.
We are proud of our providers payout rate on legitimate claims made on these policies. As unfortunate as needing to claim is, we are at the same time glad that our assistance has left them in a secure position.
Warranty & Insurance provides each of its clients with a comprehensive range of policies and works with you to tailor the right coverage solution for you.
Purchasing a motor vehicle new or used is a large investment in which many things can go wrong. Before you agree to spend anything on purchasing your next motor vehicle talk to us to get the inside knowledge on what you are looking to buy what has historically gone right and wrong and what coverage options you have.
When Warranty & Insurance Can Assist You?
Ideally you would have a conversation with one of our friendly team before you engage in purchasing a motor vehicle. This planning conversation can help with your selection on type of vehicle (new or used), brands to be confident in and brands to avoid, likely coverage required, when to commence a policy & how to pay for it, what risks can be minimised, what fits your budget and with a wide range of contacts from so many different brands we might also have someone who could actually help get you the vehicle at the an even better price than you thought meaning your insurance and warranty fits into your original budget for the vehicle only.
Alternatively you may have already selected a vehicle and paid a deposit at a dealer before taking to us. We can still offer you a range of solutions to suit your circumstances, how best to pay for them and how to package them in with the finance solution your finance broker or dealer has prepared for you.
Finally the 'last chance opportunity', if you have a vehicle still in new vehicle warranty which is about to expire or has already expired, we can assist you in extending the warranty to protect you. Whether you are keeping the vehicle longer than the warranty period or to provide greater value to you in selling the vehicle to a new owner that still has "new car warranty".  Alternatively one of our other products such as tyre and rim insurance might be a sensible choice.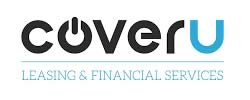 About CoverU Pty Ltd
CoverU have experience working with some of Australia's largest organisations but remain focussed on delivering the same great service to everyone no matter how big or small, company or individual. We know what it means to get a good deal and pride ourselves on providing the best experience possible for our clients! Our range of products allows us to provide all customers a great price whilst maintaining high levels of service standards and professionalism
We do not provide advice on this insurance based on any consideration of your objectives, financial situation or needs. Policy terms, conditions, limits and exclusions apply. Before making a decision about insurance please consider the Product Disclosure Statement available from us. If you buy insurance from us we receive a commission which is a percentage of the premium. Ask us for more details before we provide our services.