Written by Tim Marsh
There's no getting around having basic car insurance these days, as every Australian is required by law to have compulsory third-party (CTP) insurance. However, you should also get comprehensive coverage in addition to the basic CTP insurance, because a car crash can get you into serious debt if you aren't adequately covered.
If you're worried about the extra cost, you can certainly roll the dice and just go with the minimum required insurance. But know that comprehensive car insurance is affordable, especially if you follow these 8 tips for saving on coverage.
1. Compare Rates
It's always a good idea to find all the insurance providers in your area and compare the rates, making sure you're asking for the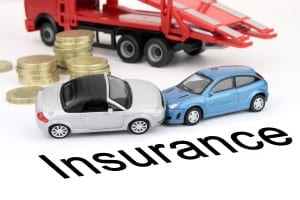 same type of coverage across the board. Also, if you are in the market for a new or used car, check the insurance rates of each vehicle you are considering. There may be two vehicles you like equally as much, but one could be much more expensive than the other to insure.
2. Look for and Claim Discounts
Does your car or the car you are looking to buy have safety features like anti-lock brakes or anti-theft features like an alarm? Make sure to mention this or write it in when you fill out your form for a quote to see if you can get a discount. Taking a defensive driving course can also lower your rate. You may also be able to get a discount if your teen driver gets good grades in school.
3. Raise Your Deductible
A simple way to lower your rate, increasing your deductible may be a good idea provided you can afford that higher amount should an accident occur. Since most people would rather pay out of their own pocket for minor accidents anyway so their insurance rates don't go up, it makes sense to have a higher deductible, but not so high that paying it will put you in serious debt.
4. Lower Your Coverage
There may be certain things on your coverage that you don't necessarily need and can get by without. If you're insuring an older vehicle, for example, you may want to drop your collision coverage. Also, while extras like roadside assistance and car rental are nice to have, they aren't an insurance necessity.
5. Drive Safely
Insurance premiums skyrocket for those who were at fault in an accident. Premiums often increase by 30 or even 40% is some cases. So when you're out on the road, make sure you are focused on the road and not on your cell phone or tablet. Traffic tickets can also raise your premium, so make sure to follow all traffic rules and posted speed limits.
6. Drive Less
Low-mileage discounts are common at insurance companies. If you only have a short drive to work or telecommute and don't take a lot of long trips, you can save a significant amount on you premium.
7. Maintain Good Credit
Since good credit basically means less risk of getting a claim, insurance providers are more willing to give you a discount if you have solid credit. Be proactive in tracking your credit report and get insurance quotes when your credit rating hits its peak. You may want to hold off on checking quotes until you have established good credit.
8. Bundle Your Insurance
Having one company handle all your insurance (life, home, auto, etc.) can save you money all around. Generally, the more insurance policies you have with one company, the larger the discount they'll give you.