Written by Tim Marsh
If you have recently purchased a prestige car, such as a higher-end BMW or Mercedes-Benz, you're probably looking for a way to protect this beautiful, and most likely costly, asset of yours. Fortunately, one of the best ways to do this is by purchasing extended car warranty insurance. In fact, let's go ahead and take a quick look at six major tips related to buying this type of insurance.
Before we take a look at the six main tips, though, you need to take note that not all extended car warranty insurance options are the same. Because of this, you need to look into different options, carefully evaluating which insurance plan will be of the most benefit to you.
The three main things to look for and compare include:
Coverage
Help and support options
Claim services
Tip #1: Check to see what is covered
If an extended warranty insurance plan only covers basic repairs, you'll won't likely benefit when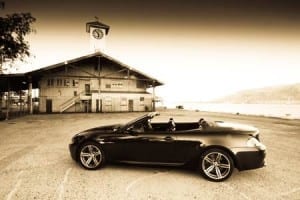 taking into consideration the amount of money that's being invested. On the other hand, if complex repairs are covered, there's a good chance that the warranty will at one time or another end up paying for itself.
For example, if you have to replace the suspension in your Audi A5, this could cost you  thousands of dollars. Even though when you purchased the car it probably came with a warranty, if five years down the road the suspension goes out, the original warranty may no longer be valid. But with an extended warranty that covers major repairs, you could be saving yourself a ton of money.
Tip #2: Check current warranty options
If you're going to buy a car from an individual rather than through a dealer, you need to contact a third-party licensed extended warranty provider to see if any current warranty can be transferred. If, however, you buy a prestige car through a dealer, you should buy an extended car warranty prior to the collection of your vehicle.
Tip #3: Don't wait until the last minute
When you purchase an extended car warranty insurance plan, don't wait until the warranty is about to expire to have your car thoroughly inspected. Throughout the entire life of the warranty, as well as the entire life of the car, you need regular maintenance to be performed. In doing this, you can quickly identify when repairs are needed, and you're more likely to have the repairs conducted when they are covered by the warranty. The main point is to check out the terms of your current warranty and to follow a regular maintenance schedule.
Tip #4: Always search around
Any sales representative at a dealership will try to get you to purchase an extended warranty through his or her employer. You need to know, though, that extended warranty options are available through other insurance companies, and most times, they will be cheaper than purchasing a plan through an actual dealership.
Tip #5: Look for 24/7 hour support service
When it comes to true customer support from a reputable company providing extended car warranty insurance options, top-notch customer support will be provided 24/7, 365 days a year. In addition, a company worth buying a warranty insurance plan through will be one that provides several forms of communication, including by email, though live online chat, and by telephone. Additionally, you need to make sure that roadside assistance is included as a part of the extended warranty.
Tip #6: Look into the future
Since most car warranties only last for about three years, if you plan on owning your prestige car for more than this amount of time, it's usually best if you invest in an extended warranty. Best of all, when you purchase your higher-end car, you can most times have the payment of the extended warranty combined with your actual car payment.